Avicad 2D & 3D Piping solution 2020
We offer a compete CAD Solution with engineering tools and more....
What make's AViCAD Different?
We are happy to announce AViCAD 2020 just released!
The Avicad system has powerful functions
AViCAD is a complete 2D & 3D CAD solution.
It not only includes award winning plant and piping software but also contains 2D and 3D architectural tools, advanced publishing tools and more to get the job done fast.
What's new in AViCAD 2020?
 AViCAD 2020 offers faster load times and XREF performance improvements. AViCAD 2020 offers a improved RIBBON interface with new controls and utilities. Mech-Q Engineering modules have also been updated and include many speed improvements. In AViCAD 2020we are introducing a brand new CUI interface which has been completely re-written.
Plus a whole lot more… 2020(version 19.0.8) just released!
Compare AViCAD – Be Amazed
2020 available now!
★ denotes new 2018 features
Feature Comparison

AViCAD

    AutoCAD®   

 
Pro
Full
LT
Native DWG
DWG for AutoCAD® version 2.5 to 2017
DWG Recovery
Classic Toolbars and Ribbon GUI support
Ribbon Contextual ★
Tables creation/editing
Tables Styles
Mechanical, Piping, HVAC & Structural Plugin
20,000+ Block Library (Architectural, Electrical + more)
EasyArch 3D (Architectural plugin)
Export to DWF
Workspaces Support ★
Export Interactive 3D PDF
STL and Collada (DAE) Export
Edit multiple drawings
User Profiles support
Multiple Paper Spaces (layouts)
AutoCAD® 3D surface commands
ACIS viewing
Full ACIS modeling & editing
Perspective image correction
XRef Manager
Fade for Xref, Locked Layer and Refedit ★
MTEXT support via external editor
Hatch editing
Superhatch ★
Default Layer for Hatches and Dimensions
Lineweights (display and print)
Arc Aligned Text
Quick Dimension
Drawing Fields
Raster Image Display (image management)
PDF, DWF, DGN Underlay
Image polygonal clip
Traceparts and Cadenas integration
Rendering
Loft and Helix commands ★
Flatshot
Image menu
CTB color table files
STB style table files
Graphical Block Preview
PLOT command
Publish (Batch Plot)
AutoCAD® Command Line
AutoCAD® menu and script files
Explorer for managing layers, blocks, line types
Object Properties toolbar
Edit properties of multiple entries
Properties palette
Apparent & Extended intersection snap
Polar Tracking
Express Tools
Refedit ( Edit locally individual objects within a Block)
Layer Manager ( Save and Restore Layers configurations)
In-Place Text Editor ★
ETrack
Visual Menu Customization
ActiveX, including in-place editing
IRX – similar to ARX – SDS/ADS C++
Solutions Development System (SDS/ADS C++)
AutoLISP (including DCL)
Script Recorder
COM support
Visual Basic for Applications (VBA)
External VBA file loading (multiple .vbi)
JPG print
PDF and PDF/A print
True Type Font
Annotative Objects
Dynamic Input
Integrated Cloud Service
eTransmit
Find & Replace
Native ECW support
Native Jpeg 2000 support
True color support
Wipeout
Slope linetype (topographic)  ★
ESRI-SHAPE Importer (.shp) graphic & data ★
2D/3D Architectural Tools Included
AViCAD includes Architectural software which users DWG as its native file format.
This automated building tool plugin increases productivity for home and interior design and remodelling.
Our 2D and 3D Architectural software automates the drawing process by using easy to use objects which can be inserted using a dialog interface.
EasyArch allows to:
Create walls
Edit walls (delete, rotate, MOVE, copy, make/cap holes etc.)
Insert, copy, move, edit doors and windows automatically
Manage layers (quick turning on/off, freeze/UnFreeze, isolate etc.)
Manage and insert parametric blocks from additional menu
Create stairs
Create Roofs
Create and edit tables of elements, rooms, spaces
Assisted Dimensioning
Both Metric and Imperial units are compatible
Ways you can collaborate with AViCAD 10 ways to send your files
Drawing File Type- DWG


AViCAD natively saves you files to DWG format and lets you export drawing files in earlier AutoCAD versions as well if working with clients with older CAD versions.
DXF File Type


DXF also called Drawing Interchange Format, is a reliable way to share your files with most all CAD programs – just click on it and it loads right up.
Save to the Cloud


Cloud storage allows you to both share and store your date online and offsite so that it can be accessed anywhere you are.
PDF Acrobat File Type


Within AViCAD you can print to a Printer called PDF. This allows you to create documents anyone can read. Perfect for emailing and plan checking.
PDF 3D interactive Type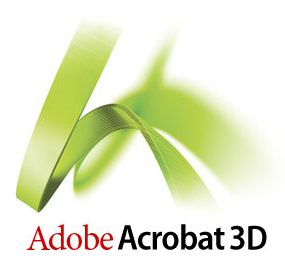 We also include a unique way to share you 3D models within a PDF. They can be rotated within the PDF file, even shaded plus more.
3D printer support


AViCAD also supports 3D Printing. Print objects using STL files management for optimal output to 3D printers.
Package up your project with eTransmit


A utility we provide to create a transmittal package. This will include reference files, plot styles, reference paths, material textures, etc.
3D Studio support


Export your drawing to 3D Studio format, a high performance rendering solution.
Create BMP files


Also known as bitmap image file. This file type is a raster graphics image file format which is best know to Microsoft Windows OS.
Create WMF files


You can also export your dwg's as Windows Metafiles(WMF). This is a small portable file that an even be inserted to an MS Word document.
20,000+ Symbols Included
A New Block Explorer for AViCAD – With Over 20,000 CAD Blocks!
iCADLib will become your perfect everyday companion for blocks management. The iCADLib module included in AViCAD Pro contains more than 20,000 2D/3D blocks.
Easy management of your existing blocks
Our built-in block library easy to use interface will boost blocks retrieval and insertion. Besides the +22.000 iCADLib blocks inside the library – this module also allow easy management of your existing blocks libraries and standards.
Block Explorer for AViCAD Pro provides an intuitive Explorer like interface to add, catalog, access, manipulate, modify and administer your blocks and symbols within the program interface.
Adding Your Own Blocks
Along with the thousands of symbols you receive with this Block Manager you can add your own as well. You can classify your custom blocks by logical groups using library folders. Just import Dwg files or blocks from currently open drawing into selected library with automatic slide generation.
Advanced Manipulation
In addition you can adjust blocks using Angle Rotate, Scale and Mirror option on selected blocks. Block Explorer will use standard associated with current drawing to automatically place it on correct Layer with appropriate Color and Linetype.
100 Million More If Needed
When you subscribe to the Block Explorer you also have access to a free AutoCAD block repository which includes millions more professionally drawn blocks of all types!
What make's AViCAD Different
AViCAD empowers you like no other CAD software.
AViCAD is a complete 2D & 3D CAD solution. It not only includes award winning plant and piping software but also contains 2D and 3D architectural tools, advanced publishing tools and more to get the job done fast.
AViCAD also writes to AutoCAD® DWG file type using the latest technology. Our software delivers the best CAD compatibility. This ensures unrivaled compatibility with AutoCAD® without any file conversion or drawing information loss.
AViCAD exports files to older CAD versions as well. You can export your drawing files to any previous AutoCAD® versions, both in older DWG formats or in DXF format if you are collaborating with a user using a non-AutoCAD® system.
AViCAD is affordable and offers AutoCAD® compatabilty at a fraction of the price. You'll be able to produce professional CAD drawings, Engineering drawings … you name it … very quickly with very little investment.  
SYSTEM REQUIRMENTS
Windows® XP, Vista, Windows 7, 8, 8.1 or 10
Intel Pentium® or more powerful processor
1 GB RAM (minimum), 2 or more GB (recommended)
1 GB of hard disk space
2020 available now!
True 64 Bit and Multicore support
Windows "Ribbon Style" user interface